Whilst more basic off-the-shelf EPoS systems are satisfactory for stand alone units, businesses with more than oneretail shop, or operations sending work to a remote factory unit, need a more comprehensive data management system to integrate and share customer and management data. It is precisely to meet these sophisticated IT requirements that LM Computers has developed Touchtill. Much of what Touchtill does goes on below the surface.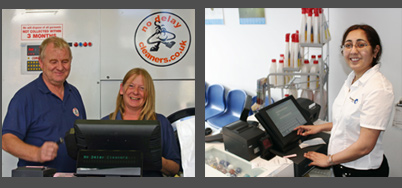 What customers and staff see is a touch screen till. What management benefits from is the most advanced data management system on the market, which has been specially developed for the laundry and dry cleaning industry. Touchtill is unique in the way it operates. It is the only fully managed system on the market and the only one to offer remote back-up.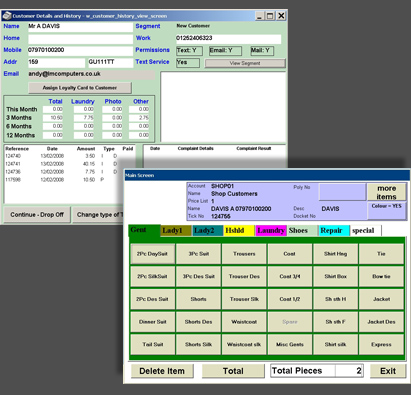 Naturally, the system takes the basic operation of a touch screen till in its stride - recording customers' orders, printing receipts and generating computer garment tickets. That you might expect, but Touchtill goes much, much further - networking all your points of sale, managing the system for you throughout the workflow process and in so doing, providing you with a full audit trail of activity, concisely encapsulated in valuable management report summaries. Touchtill software is developed and run by LM Computers, who manage the system remotely.